Creation for young audience - 3 to 5 years old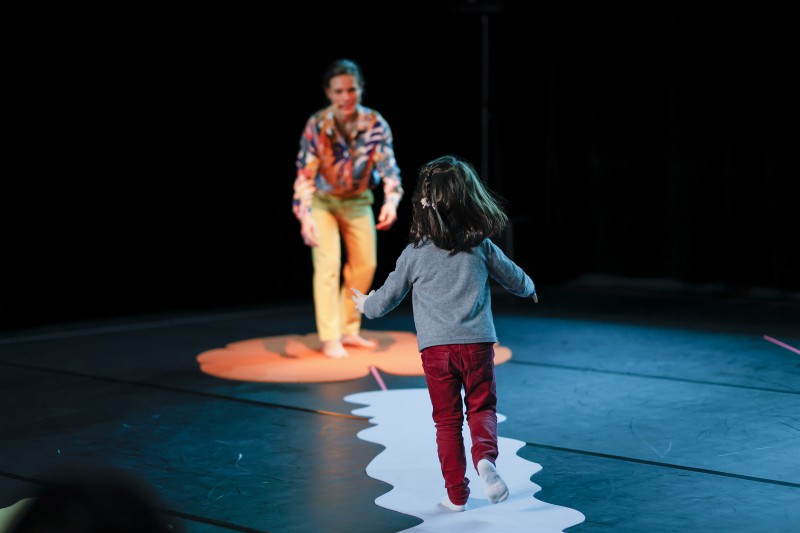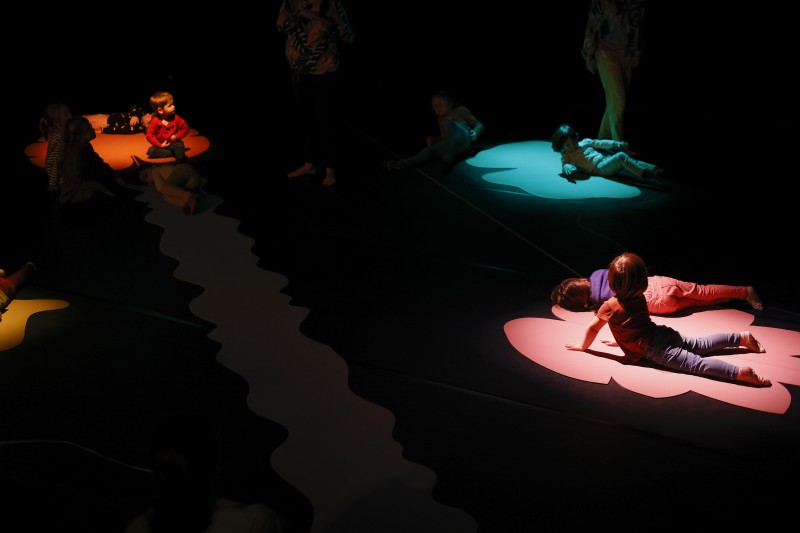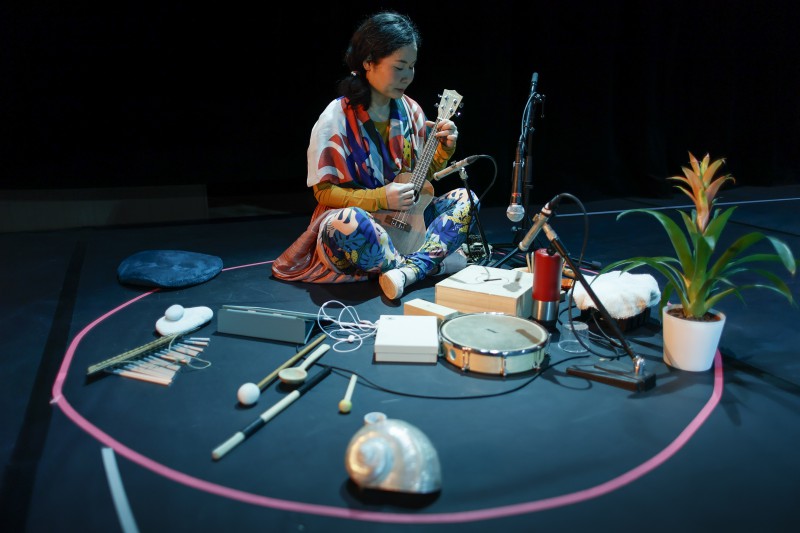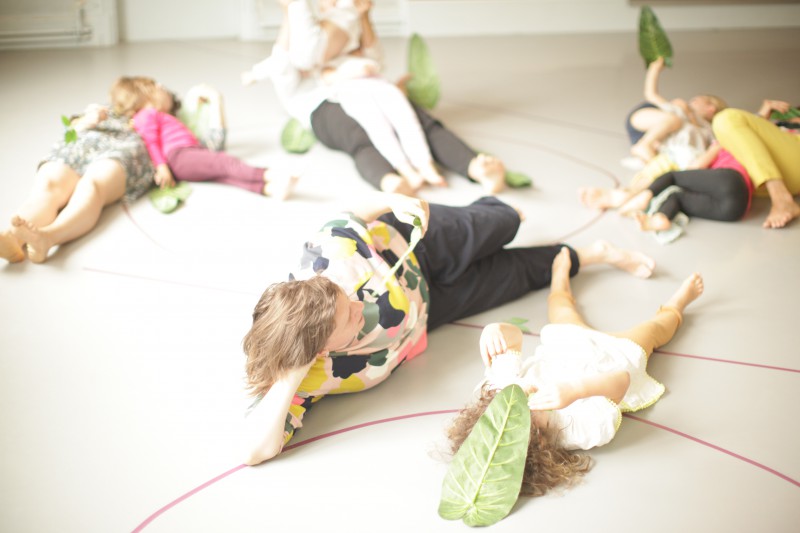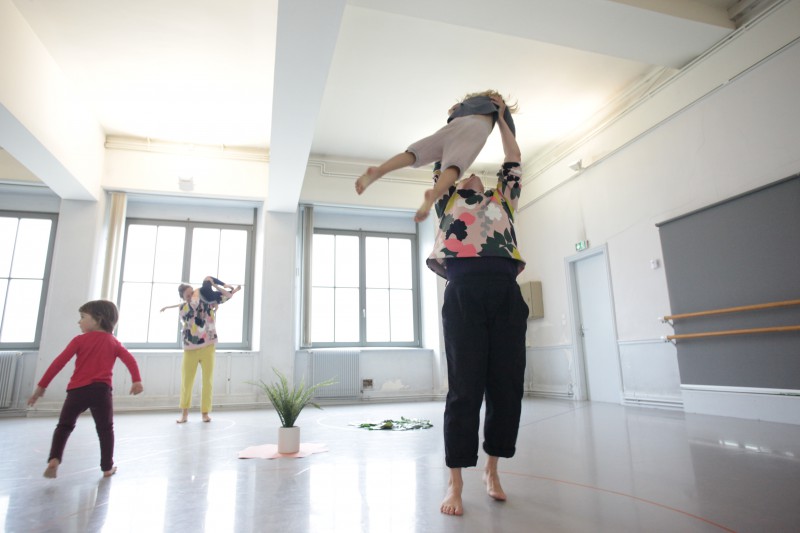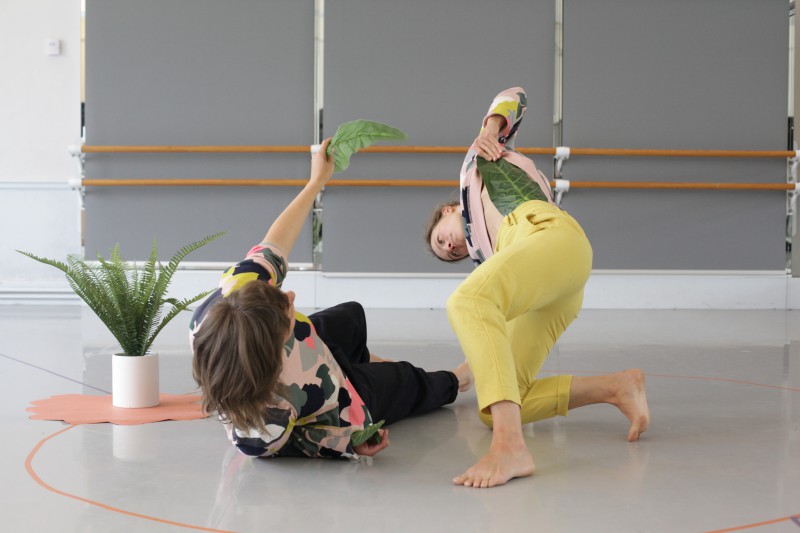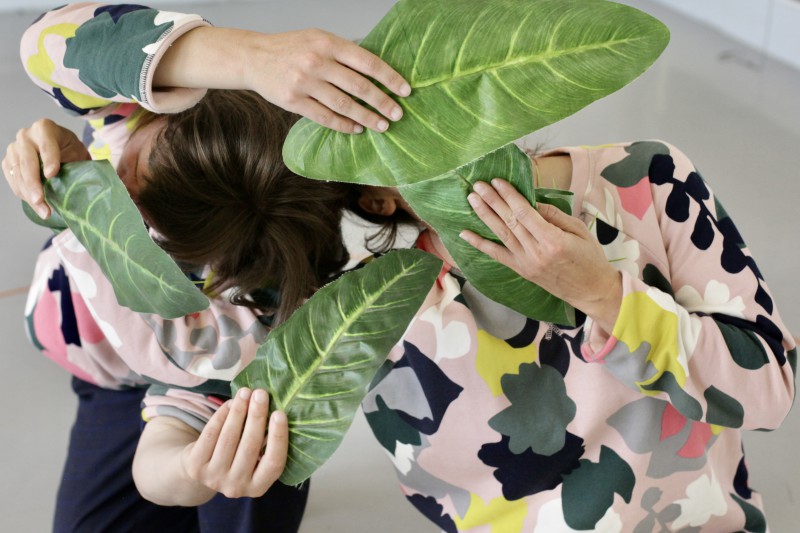 Rolling, jumping, swaying, walking like a warrior, performing fearless slides, flying through the air… This new creation of ours is the continuation of our research about the dancing bodies of children. Their creativity in bodily expression is vast and their movements are often surprising.
Framed by poetic short stories of nature told by the filigree bodies of Malgven Gerbes and Margot Dorléans, the three to five year olds and their adult company are invited to enter into a dialogue with the performers and to join the dance in a playful choreography, full of poetry. A unison waltz of arms, legs, heads, toes and hips.
Le Large can be performed in two different and complementary formats, for family audiences as well as for schools.
Project, choreography, performance Malgven Gerbes; Artistic collaboration and performance Margot Dorléans; Music Saiko Ryusui; Outside eye, sound and light collaboration David Brandstätter; Scenography Malgven Gerbes and Laure Delamotte-Legrand; Photography Laure Delamotte-Legrand, Arnaud Bertereau, Claude Hilde; Video Laure Delamotte-Legrand; Production management Alix Pellet
Production shifts – art in movement; Coproduction Le Phare, CCN du Havre Normandie in the frame of the associate artist program; Le Volcan, Scène nationale du Havre; Artistic residences and rehearsals Le Phare - CCN du Havre Normandie, Les Franciscaines de Deauville, La BaZooKa within the studios of Wine and Beer – Le Havre.
With the support of the French Ministère de la Culture / DRAC de Normandie, Région Normandie, Département de l'Eure.
Le Volcan, Scène nationale du Havre | Les Franciscaines – Deauville | Le Grand Bleu, Scène conventionnée Art, Enfance et Jeunesse, Lille | Théâtre Charles Dullin – Grand Quevilly I Festival Plein Phare du Phare, CCN du Havre Normandie I Théâtre du Champs Exquis, Scène conventionnée Art, Enfance et Jeunesse, Blainville-sur-Orne