AIR
A biographic and choreographic journey through Europe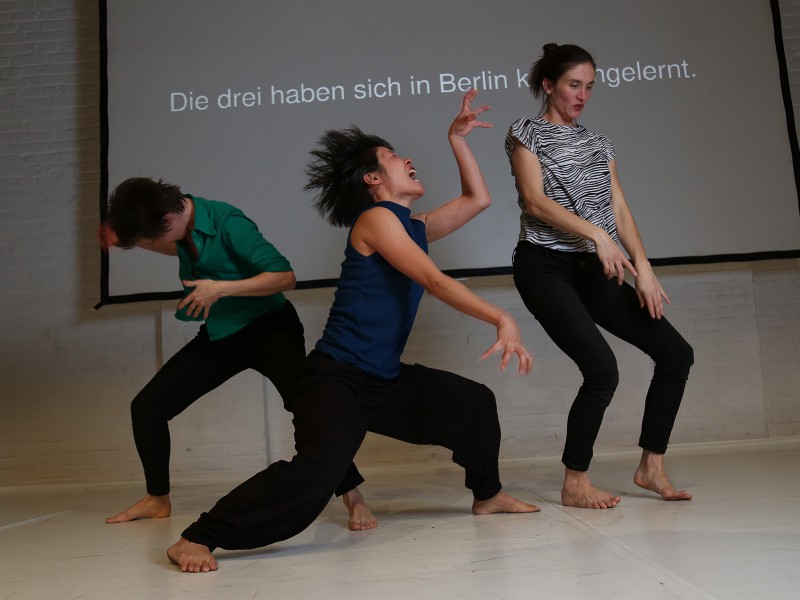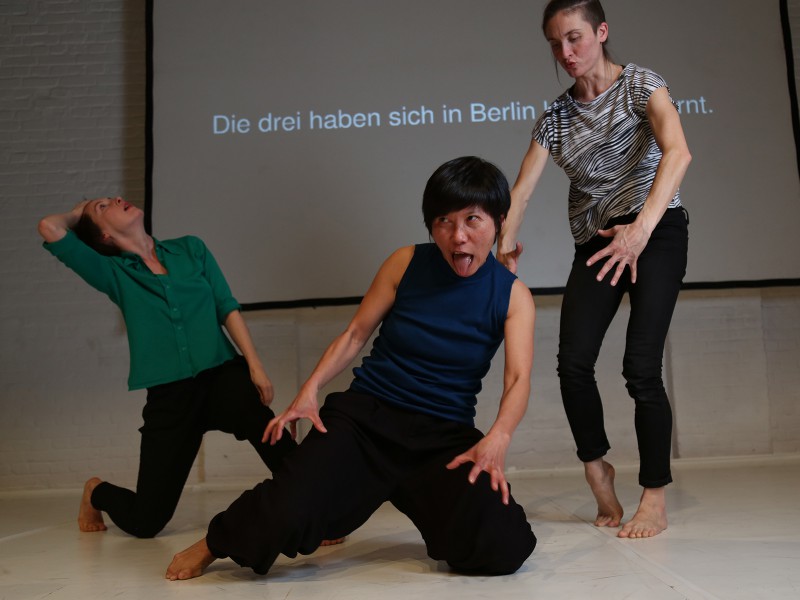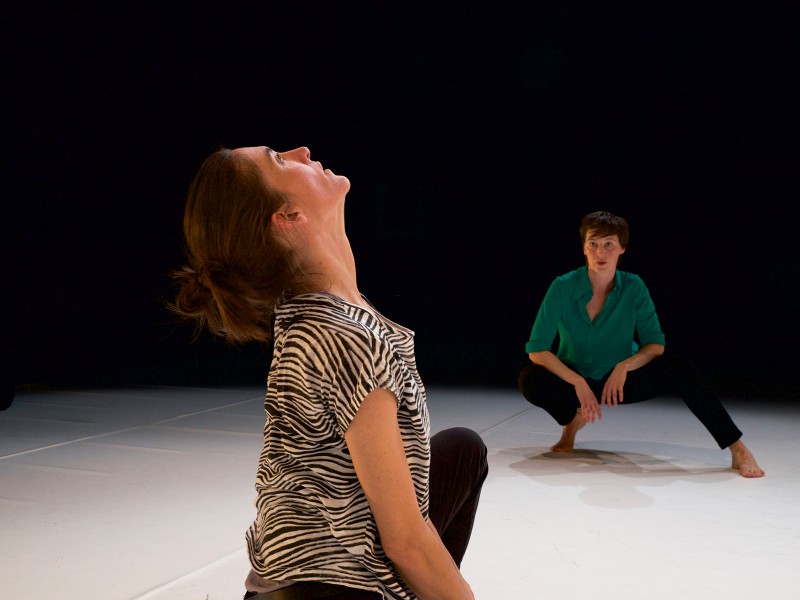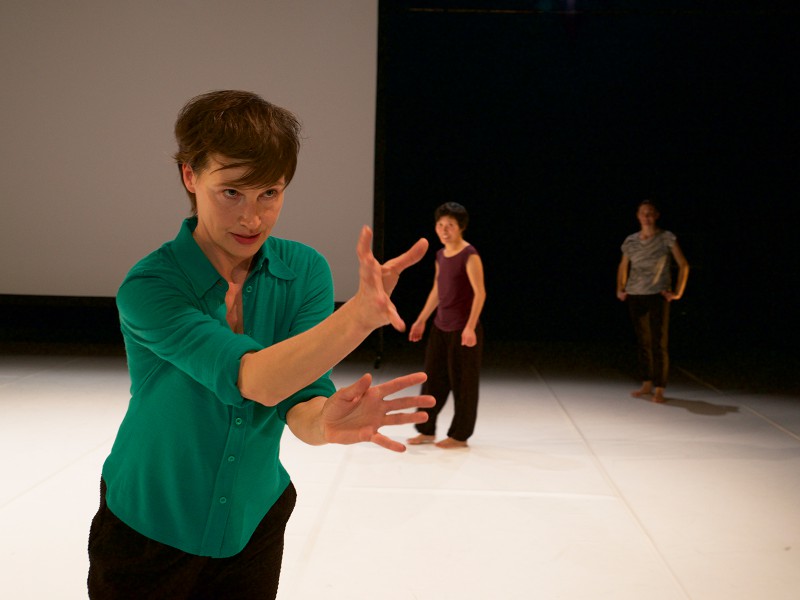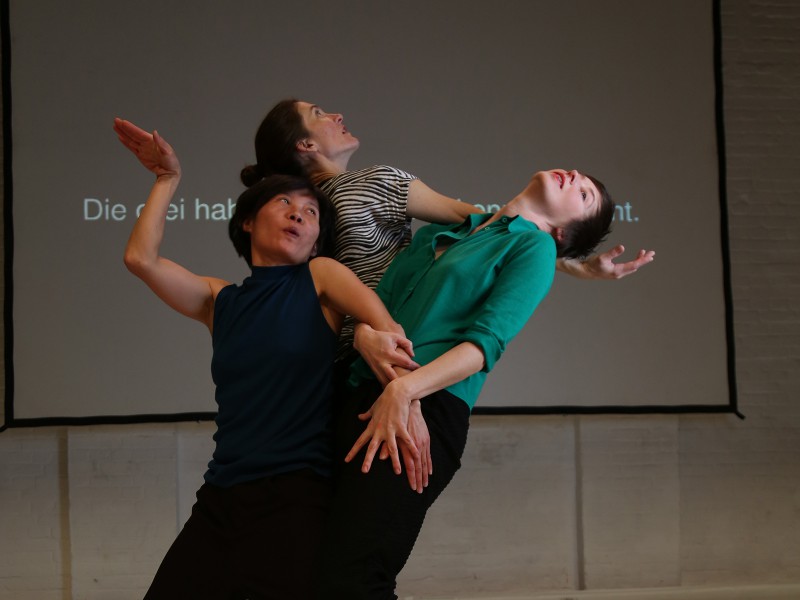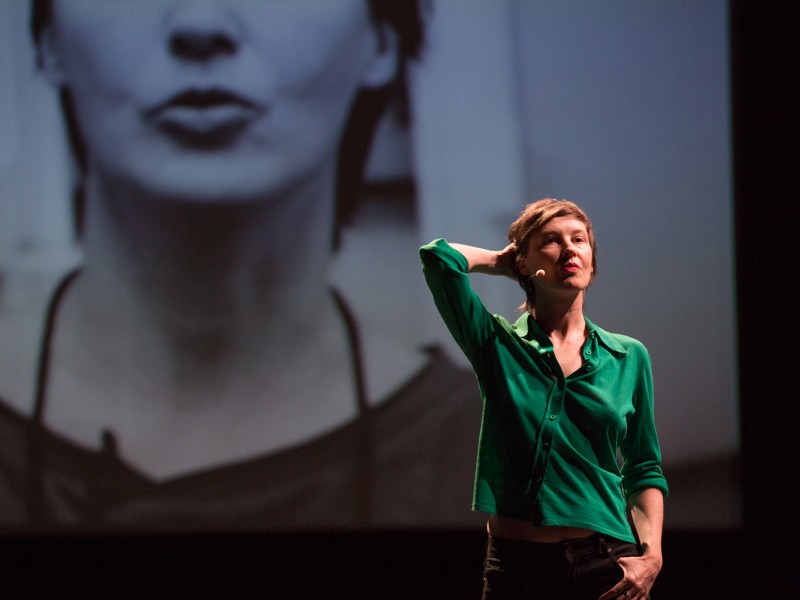 Intention note
Three dancers exchange about their individual experiences. Their biographies outline their contrasted cultural backgrounds and reveal fragments of history. Thus, a picture of contemporary dance emerges, pointing at its legacies and aesthetic influences and showing various forms of virtuosity.
What is the role of the performer in the choreographic process?
In A I R, the performers are also co-creators, using the experience accumulated in their bodies. The piece generates images by juxtaposing portraits in narration and movement, thus providing spaces for humor, irony and distance.
Potsdamer Neueste Nachrichten
"From the first moment of AIR, one can feel why exactly these women came together. There is no competition, but mutual trust and shared respect. And such values are precious, in the context of the globalised procedures of making dance today. (...) 70 minutes of humour and lightness."
Team
PROJECT, CHOREOGRAPHY Malgven Gerbes, David Brandstätter | DANCE, COLLABORATION Caroline Allaire, I-Fen Lin, Katarzyna Chmielewska | ARTISTIC EXCHANGES Howard Katz, Sybille Müller | VIDEO Christoph Lemmen, Malgven Gerbes | MUSIC Ruth Wiesenfeld, David Brandstätter | TROMBONE Hilary Jeffery | CIMBALOM Luigi Gaggero | LIGHT Robin Decaux, Thomas Achtner | PRODUCTION MANAGEMENT Alix Pellet, Katja Kettner | TOURING Alix Pellet, Clémence Rey | PRODUCTION s h i f t s – art in movement | COPRODUCTION Le TRIANGLE, Cité de la Danse, Rennes; fabrik Potsdam: Artists-in-residence; Centre chorégraphique national de Tours / direction Thomas Lebrun (dans le cadre de l'accueil studio) I RESIDENCES Studios Pôle Sud Centre de Développement Chorégraphique en préfiguration, Strasbourg; Le Phare - Centre chorégraphique national du Havre Haute-Normandie / Direction Emmanuelle Vo-Dinh; Südpol Luzern; Dada studio Gdansk; Studio Boucicault CHU de Rouen I WITH THE SUPPORT OF La Direction Régionale des Affaires Culturelles de Haute-Normandie; La Région Haute-Normandie; Goethe Institut
Performances
Le Triangle, Cité de la Danse, Rennes | Centre chorégraphique national de Tours (within the frame of accueil studio) | festival Made in Potsdam